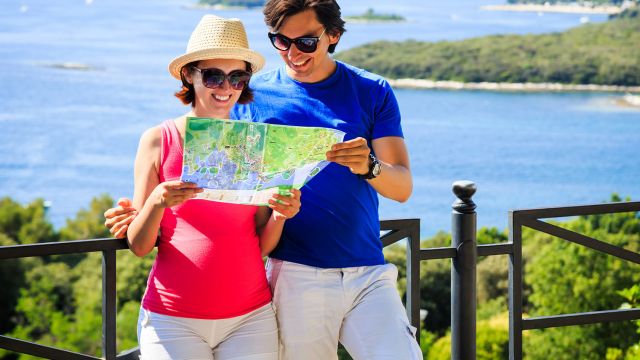 According to Statista, studies show that in the United States, there were more than 10 percent of people who lost their smartphones, 9 percent who lost credit cards, 8 percent who lost debit cards, 6 percent who lost their license and about more than 4 percent who lost their passports. Studies only continue to show that during traveling, it is easy to lose something that is of value to you. Whether it is your expensive materials or your most personal items that contain your personal information. Losing items during traveling is never fun and can cause quite a bit of an inconvenience during your trip. Vacation is supposed to be fun and exciting for you and your family, not difficult and inconvenient. It is critical to make sure that you are taking the proper steps to preventing a trip from turning into a complete disaster. There are so many things that can go wrong during traveling, therefore losing your items to misplacing or theft is the last thing you want to happen. Make sure to protect your personal belongings by keeping them in a protected safe.
According to Experian, studies show that there was more than 158 million social security numbers stolen int he year of 2017, which was up more than 88 percent from the year before. The number of stolen identities has been steadily increasing over the years. With the rise of costs, people are becoming more and more desperate to survive, that they turn to credit card fraud and identity theft to make a living. There are also many people who turn to taking advantage of those who travel, since they tend to leave their belongings laying around for almost anyone to get a hold of. You never know who is entering your hotel room when you are gone and out for the day. This is why it is imperative that you are always being aware of your items and making sure that they are secure while you travel. While it is your personal information or your expensive jewelry, all items of value must be placed in a hotel secure safe to guarantee its safety. When you fail to protect your items, you put yourself at risk for loss.
There are many hotels that offer safe vaults in the hotel room. You must make sure that you take the time to contact the hotel of your choice to confirm whether or not they contain a safe in the room. Some hotels will have them placed in the room for you at request. Taking this step ahead of time and in advance can help you prevent losses from occurring from you and your family. You can also take time to conduct some research online to find out how you can better protect your personal belongings by searching online for how to protect your belongings on vacation.
Overall, protecting your personal items while on vacation is critical. Make sure that the hotel that you are staying at contains a safe in the hotel room. Protecting your items can help prevent a lot of unnecessary stress and losses from occurring.